Posted in by John Brown on February 18th, 2010
The Dark God Series
Book 1: Servant (yet to be released: coming November, 2013!)
Read Chapters 1-4 | Praise | Cool Stuff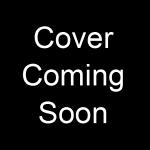 A spirited blacksmith's daughter accused of using the dark and terrifying sleth magic.
The young man who hunts her.
And the ferocious monster who only wants to be free.
Trapped in a web of lies and ancient secrets, of right becoming wrong, the three must struggle not only against each other, but also a being of irresistible powers, a creature who is gathering her servants to usher in the impending human harvest.
If the three succeed, they will save those they love the most. If they fail, the clans of the land fall with them.
Thus begins the towering fantasy series that introduces an elaborate new world, a multifaceted system of magic, and a cast of compelling characters and creatures.
What people are saying:
~ Best Novel of the Year Whitney Awards, speculative fiction
~ Engrossing Publishers Weekly
~ Provocative Booklist
~ Starred Review! Library Journal
~ A great setting, a smart story Brandon Sanderson
Hey, John! Hold on a minute. I thought book 1 was already out!
The Dark God series is being re-released by Blacksword Books, my own imprint. You can read about why I'm doing this here. And why I'm going indie for the next little while here.  I've made numerous updates to bring the book back to my original vision which you can read about here; I think readers are going to love the author's cut.
Book 2: Curse (coming December, 2013!)
The second volume in the Dark God saga–will humanity be able to stand against the might of Mokad?
Book 3: Glory (coming 2015!)
The concluding volume of the Dark God saga–you thought you knew the truth . . .
Some might wonder about the time frame for releasing GLORY. I want to get it out as soon as possible, but it's going to be a big book, and I'm not going to rush the editing phase. I refuse to release shoddy work. Furthermore, it's almost the size of two normal 100,000k novels, and I have a thriller to write between it and CURSE. I hope to significantly accelerate the schedules for both the thriller and GLORY, but we'll have to see if I can make the necessary arrangements.
I can't wait to get these books out there and let them find their audience.
What's next?
Click on the Calendar page to see the current release schedule.
As for books beyond what's listed there, I'm toying with the idea of writing a fourth book in the Dark God world about a team of fell-maidens. Come on! A group of kick-butt gals on some Dirty Dozen like adventure?! The idea is zinging the crap out of me.
There will be a third Frank Shaw thriller.
And then I begin the LORD OF BONES epic fantasy series, which is going to be structured differently than much of what's out there, including a totally new magic concept, both of which will allow me to take the story in all sorts of directions. It's going to be a blast. I'll let you know more about it when we get closer.
You Rock, Reader!
Thanks to all of you who have hung with me these last few years, and those who have sent me emails or posted comments of support. It's much appreciated!